Posted on | April 1, 2018 | Comments Off on Striking
By now, you know my friend Scott Hastie. Here is a new poem. I'm sure you will love it, as I do.
Striking isn't
How the joyous
Always reveal
Something fresh
And glorious
About themselves.
Illusions of vulnerability
Evaporated by pure spirit.
Just as it was that day
You kissed someone.
And for
The very first time
They truly kissed you back.
This then the beauty
Of being alive,
Pared down
To its very essentials.
Its trigger point.
Posted on | July 23, 2017 | Comments Off on Never Too Late, a Novel
Announcing with much celebration: Never Too Late, a Novel, just won the Story Circle Network's Editor's Choice Award for 2017. Never Too Late, a Novel can be order on this site under Jan's Books, Amazon.com, or BarnesandNobles.com.
Posted on | June 6, 2017 | Comments Off on Poet, Scott Hastie
Hi everyone,
Here is another touching poem by my friend Scott Hastie.
Passing,
So often fruitlessly,
Through all the doors
To desire in life,
Far finer, faraway prizes
Twist and tease still,
Like runaway kites
Caught up
In a storm of being
That only more mindfulness
Can becalm.
Oh, for an end
To such struggles.
And with kind devotion
Comes just that.
An embrace
Of perfect peace
That never fails
To usher in
Its own mysteriously
Unforeseen reward.
Blanket upon blanket
Of selflessness,
Nestled now securely
In the glowing casket
Of your soul.
Where, deep therein forever,
Lies the warmest
And truest of dividends.
The lingering presence
Of love
Beneath the fragile,
Needy contours of us all.
Posted on | February 25, 2017 | Comments Off on The Power of Writing Fiction
Never Too Late, a Novel, is my 3rd novel and 23rd book. Over the decades I have learned that whether you write fiction which always speaks to something true about life or non-fiction which is a more direct statement about life, writing heals what ails us, inspires our hope, and leads us through difficult times.
In Never Too Late, a Novel, Lily, a 61 year old woman in a home catering to single or widowed women, decides she wants to move back into the world and see what she can create in her life again. She meets a woman named Dorothy and Lily's path changes when these two women realize they each have the love of writing in common.
Lily moves to Santa Fe, meets a man named Ed, who brings her stability and romance, while she and Dorothy go through the ups and downs of ordinary and extraordinary life events, eventually manifesting their writing dreams.
Never Too Late, a Novel, is about keeping the momentum of moving into one's dreams in order to make life all that it can be.
But the important message I want to give anyone interested in finding out more about who they are, where they want to go in life, and how to assimilate the life they are living, is to write the narrative of their lives. Through writing we can drop deep within ourselves and explore the rich internal environment in which we spend all of our time. Put down the cell phone, spend time thinking, feeling, assessing, and imagining. It just might change your life to the life your heart desires.
Order your copy of Never Too Late, a Novel, on JanMarquart.com or Amazon.com. $15.00
Posted on | August 31, 2016 | Comments Off on Write for PTSD
Unveil the Wounded Self – a Guided Journal for PTSD Sufferers has been reviewed as effective for reaching into the pain and pulling it out for understanding and recovery. Writing is healing – studies and experience by those who have taken this course validate the power of writing.
Pick up your pen and write – focus only on your experience and let the pain reveal your inner reality.
Keep the pen moving,
Jan
Posted on | March 21, 2016 | Comments Off on Disturbed by Poet Scott Hastie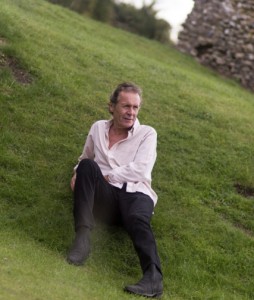 My friend Scott Hastie has published another fabulous poem on his site: http://www.scotthastie.com/?p=3522. I want to share it with you now.
Disturbed
Disturbed as we are
By greed and vanity,
All the while
There is so much else
Here for us,
An abundance of triggers
Into both light and depth.
Far beyond
The gentle balm of faith
And the comfort that brings,
A huge and unimaginable love,
An iridescent vignette
Of sheer beauty.
And, slowly but surely,
We are being pulled in,
As one episode
Follows another
On our transit.
Gradually becoming wedded
To something,
The purple light of divinity
That we call God.
As, step by step,
In trying to understand love,
We become fearless.
Bold fires
Within us now
The run of many waters
Cannot quench.
Thank you Scott for sharing your poetry with my viewers.
Keep the pen moving,
Jan
Posted on | December 1, 2015 | Comments Off on The Power of Art
Happy Holidays one and all. I want to introduce you to one of the most creative and kind women I know. Her name is Irene Konig. I met Irene three years ago at a local meetup and we have been friends ever since. Her talent never ceases to amaze me. Please check out her site www.artoflife.us. All her art can be ordered. Here is Irene's statement from her inner muse.

Art has always been an integral part of my life from the time I was eighteen and living in New York. I cannot explain it, but the pull was very strong, and I found that I needed to switch my major from Spanish, which I liked very much, to Fine Arts. I have not regretted it. Later I was taken with the field of psychology and obtained a Masters degree. After a few years of teaching art and then studying psychology, a sudden life change happened, and a relocation to the state of Texas.
Marriage and motherhood followed, yet art was always my companion even during the years of raising my children. During that time, I created sixty designs resembling silk screens, but made out of cut paper. I had a lot of fun doing this and people enjoyed looking at what they saw. Following that time period, I began to delve into calligraphy and design because I wanted to deliver beauty with a message. The message I wanted to deliver had to do with experiencing life as humans know it. I called this new type of art, The Art of Life, because it reflected how I felt about things that were happening to me, as well as to those around me.
Over the years, I created over three hundred works of art. For the first several years, I gave one-woman shows. This took a lot of energy and after I became single, I had to give up these shows. My calligraphic prints developed out of my own life experiences. I took the beauty that already existed in nature, and preserved it at its freshest moment; I combined these images with words from those esteemed in this world, or poems from my heart. My goal was to have my images hanging in people's homes, and to share these expressions of beauty and emotion with others.
My life has been a journey of happiness and grief, of ability and disability, of love for nature, of family and friends and community, of light and love, and of a celebration of spirit and joy.
My current website, where you can see a large sample of my work on love, weddings, and blessings, is at www.artoflife.us . I also have a Facebook page called Irene Konig: The Art of Life.
Thank you Irene —

Happy holidays to one and all —
Jan
Posted on | October 27, 2015 | Comments Off on The Contest, a novel
Let me introduce my friend Ben Easton, the author of the fabulous novel The Contest. Ben is one of those rare authors who captures the reader with his writing and keeps him moving through his story as if he were watching it on the screen in a theater.
If you like a good read that expands your horizons, your vocabulary, and your understanding of global issues, then this is the book for you. The Contest is a novel set in the immediate near future in which the status quo comes under intense scrutiny and ideas that can transform the world suddenly have their chance. 
The protagonist, Minerva Bennett, is a billionaire philanthropist who questions her legacy; she believes that her world-class foundation has not done the job for which she created it decades earlier. She throws caution to the wind and puts her reputation on the line in a bold departure. She launches the largest competition in history, the objective of which is to produce manifestos that solve the world's most intractable issues. 
For such a positive vision and such a magnanimous gesture, she is surprised at the antagonists that crop up from the outset. Not only her family and her colleagues, but many in the upper echelons of society seek to derail her efforts. A few go to any lengths to put a stop to the global media frenzy that becomes known simply as "The Contest." 
Find out how Minerva and her team square off against dark forces in order to bring about a cultural sea change … from cynical resignation to genuine hope regarding the exciting possibilities that lie ahead.
Go to: http://www.bennetteaston.com/ to order The Contest.
Thank you Ben —
Keep the pen moving,
Jan
Posted on | October 21, 2015 | Comments Off on Scott Hastie Did It Again!
Scott Hastie has done it again! Without further ado, please enjoy this.
Whenever you can conjure
The stillness to notice,
There is
A sense of the ancient
Hanging in the air.
A lingering spiritual fragrance,
Full of knowing,
That dresses
Contemporary journeys
Like ours.
And always set against
Such a broad tapestry,
Long woven too
With telling details
That confirm who we are,
Albeit still as raw
And naive as any infant.
All the more so
When stood, toe to toe,
With the luminosity
Of days gone by.
And embarking,
As best we can,
On the benevolent
Opportunity
Of one thin slice
Of a chosen life,
However glorious,
Or loaded with pathos
This eventually becomes.
No chance of tragedy
Here though!
For we truly are,
As we come to recognise
Ourselves to be,
Mere receptacles.
Gilded chariots
That our spirits ride out,
But for a hallowed moment in time.
The merest splash of presence
In the serried halls of wonder.
Thanks Scott, as always, I love your poems and thank you for sharing them with my audience. Please check out Scott's site: http://www.scotthastie.com/?p=3434
Keep the pen moving, Jan
Posted on | August 28, 2015 | Comments Off on Writing with Authenticity
I was asked to speak to a group of writers about two years ago and to bring the many books I had written. I had a memoir, two novels, three writing books, and more. As I was describing each of my books to the group of writers one of the women bitingly asked me: "Are there any books you didn't write about you?"
I  quickly dropped into a place of shame as if writing about myself meant something was wrong with me and couldn't write them right. I took a breath and looked at her then answered quite emphatically, "NO." How could I do that and why would I want to? Writing is a way of honor my personal experiences. It is a way to stay authentic. My books are about life, my life, how my life experiences can offer you a certain perspective, how hard times still have paths leading out of them, and that with courage and vulnerability you can lead your life into a place of satisfaction. Even my novels draw upon my own experiences or how else would I be able to write and make my message authentic?
This particular woman was in the thick of writing a memoir and quite stuck in her writing. As I saw it she was not stuck because she had an awful use of the English language but because she refused to drop deep into her own narrative and tell her story in all its bold and fascinating truth. She was afraid of her own story. Perhaps she was afraid someone would ask her what she asked me. Everything we write, everything we live through, everything we desire or don't has to do with a connection to our own life. Nothing can be removed from our personal narrative, nothing.
So, is it the case that all my books reveal something directly or indirectly about my life? Absolutely. Can my stories also be about your life? Absolutely? Can I write about something of which I know not? Hell no! Does putting your writing 'out there' increase vulnerability? Yes!
There will always be critics who would rather pull you apart when you are falling to your knees and again when you have made it out of the darkness. I show up for my life. I share my vulnerability. I move away from those who like to kick me when I'm down. I found a fleeting sense of courage and I like it. I like not pretending. I still fall. And I still get up and I'll still share it, like it or not.
Until next time,
Jan
keep looking »