Posted on | March 5, 2019 | Comments Off on Scott Hastie
In a World

Posted on Dec 11, 2018 in Blog feature, Recent Writing | 78 comments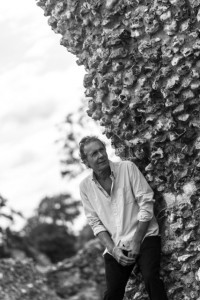 In a world
That is far from certain,
This is for all lovers
Still to set forth,
Or imagining
They've yet to arrive.
This fitful journey
Of ours
No sideshow,
Albeit part
Of an ingenious conceit
That draws us tenderly
Towards the light,
Where chances
Can be so sweet
And every joyous release
Cannot help
But seed another.
So here it is!
And there
It ever was too,
Oh, but we knew it then.
Such sublime mapping,
The code of tomorrow
Already built into
All our yesterdays.


Posted on | September 10, 2018 | Comments Off on Scott Hastie
Scott Hastie and his powerful poems have often been on this site. To see Scott's own site visit: http://www.scotthastie.com/?p=4331
Pick up your pen and write words of meaning and texture that define this moment. Rework your words and phrases until you give them a form of fluidity. Visit your piece every day until you feel its rhythm carry you to another state of mind and soul. Check out Scott's site and he will show you the way.
I hope you find this new poem of Scott's to be as powerful as I do. Enjoy!
What is this life?
If it is not
As if to walk
Weightless
In this thin bright air
Openly and lightly
Like children
You know…
Simple joys,
Easily found,
That resonate
Beyond all measure.
Thus are we ushered
Gently into this world
And then challenged
To find
Our way home again
With our hearts open,
To where heaven knows
There are pearls awaiting.
Along with the chance,
Day by gleaming day,
To come to realise
The more generously
We shine,
The more we will
Blossom and prosper
Along a path
Where how stunning
It is to still be alive
When, just once in a while,
Those who could never sing
Suddenly can!
And as you pause
To marvel at that,
Best to know
All those
Who similarly bless you
In faith
Helped make it so.
See how boundless love
Brings time to its knees.
A gift beyond compare.
Thank you Scott. Keep your pen moving. Blessings, Jan
Posted on | May 14, 2018 | Comments Off on Light, a Book of Poems
Light, a Book of Poems is my 2nd book of poetry and my 24th book. I don't call myself a poet, at least not in the traditional sense, as you are taught in English class. I simply let emotions find words to tell their stories and write them on the page. Here is one of them:
Chance
Flames of hot orange shoot
to earth
streaking the wide land with
a new morning as
birds begin their songs of praise
flap their wings
soar wildly.
Be free –
they teach.
Today is another chance.
Keep the pen moving,
Jan
Posted on | May 10, 2018 | Comments Off on Norman, the Poet
I am proud to announce Shoes, a Book of Poems, by my long-time friend Norman Hansen. Here is one of the poems from Shoes.
Blinded
When the sun
hits the snow
blinding flare
stunning glow
stinging eyes
no compromise.
Shoes, a Book of Poems can be ordered on Barnes & Noble and Amazon.
Posted on | April 1, 2018 | Comments Off on Striking
By now, you know my friend Scott Hastie. Here is a new poem. I'm sure you will love it, as I do.
Striking isn't
How the joyous
Always reveal
Something fresh
And glorious
About themselves.
Illusions of vulnerability
Evaporated by pure spirit.
Just as it was that day
You kissed someone.
And for
The very first time
They truly kissed you back.
This then the beauty
Of being alive,
Pared down
To its very essentials.
Its trigger point.
Posted on | July 23, 2017 | Comments Off on Never Too Late, a Novel
Announcing with much celebration: Never Too Late, a Novel, just won the Story Circle Network's Editor's Choice Award for 2017. Never Too Late, a Novel can be order on this site under Jan's Books, Amazon.com, or BarnesandNobles.com.
Posted on | June 6, 2017 | Comments Off on Poet, Scott Hastie
Hi everyone,
Here is another touching poem by my friend Scott Hastie.
Passing,
So often fruitlessly,
Through all the doors
To desire in life,
Far finer, faraway prizes
Twist and tease still,
Like runaway kites
Caught up
In a storm of being
That only more mindfulness
Can becalm.
Oh, for an end
To such struggles.
And with kind devotion
Comes just that.
An embrace
Of perfect peace
That never fails
To usher in
Its own mysteriously
Unforeseen reward.
Blanket upon blanket
Of selflessness,
Nestled now securely
In the glowing casket
Of your soul.
Where, deep therein forever,
Lies the warmest
And truest of dividends.
The lingering presence
Of love
Beneath the fragile,
Needy contours of us all.
Posted on | February 25, 2017 | Comments Off on The Power of Writing Fiction
Never Too Late, a Novel, is my 3rd novel and 23rd book. Over the decades I have learned that whether you write fiction which always speaks to something true about life or non-fiction which is a more direct statement about life, writing heals what ails us, inspires our hope, and leads us through difficult times.
In Never Too Late, a Novel, Lily, a 61 year old woman in a home catering to single or widowed women, decides she wants to move back into the world and see what she can create in her life again. She meets a woman named Dorothy and Lily's path changes when these two women realize they each have the love of writing in common.
Lily moves to Santa Fe, meets a man named Ed, who brings her stability and romance, while she and Dorothy go through the ups and downs of ordinary and extraordinary life events, eventually manifesting their writing dreams.
Never Too Late, a Novel, is about keeping the momentum of moving into one's dreams in order to make life all that it can be.
But the important message I want to give anyone interested in finding out more about who they are, where they want to go in life, and how to assimilate the life they are living, is to write the narrative of their lives. Through writing we can drop deep within ourselves and explore the rich internal environment in which we spend all of our time. Put down the cell phone, spend time thinking, feeling, assessing, and imagining. It just might change your life to the life your heart desires.
Order your copy of Never Too Late, a Novel, on JanMarquart.com or Amazon.com. $15.00
Posted on | August 31, 2016 | Comments Off on Write for PTSD
Unveil the Wounded Self – a Guided Journal for PTSD Sufferers has been reviewed as effective for reaching into the pain and pulling it out for understanding and recovery. Writing is healing – studies and experience by those who have taken this course validate the power of writing.
Pick up your pen and write – focus only on your experience and let the pain reveal your inner reality.
Keep the pen moving,
Jan
Posted on | March 21, 2016 | Comments Off on Disturbed by Poet Scott Hastie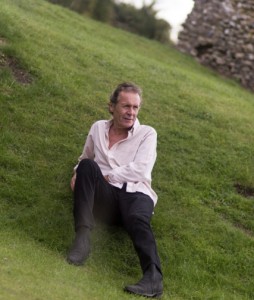 My friend Scott Hastie has published another fabulous poem on his site: http://www.scotthastie.com/?p=3522. I want to share it with you now.
Disturbed
Disturbed as we are
By greed and vanity,
All the while
There is so much else
Here for us,
An abundance of triggers
Into both light and depth.
Far beyond
The gentle balm of faith
And the comfort that brings,
A huge and unimaginable love,
An iridescent vignette
Of sheer beauty.
And, slowly but surely,
We are being pulled in,
As one episode
Follows another
On our transit.
Gradually becoming wedded
To something,
The purple light of divinity
That we call God.
As, step by step,
In trying to understand love,
We become fearless.
Bold fires
Within us now
The run of many waters
Cannot quench.
Thank you Scott for sharing your poetry with my viewers.
Keep the pen moving,
Jan
keep looking »