Posted on | December 1, 2015 | Comments Off on The Power of Art
Happy Holidays one and all. I want to introduce you to one of the most creative and kind women I know. Her name is Irene Konig. I met Irene three years ago at a local meetup and we have been friends ever since. Her talent never ceases to amaze me. Please check out her site www.artoflife.us. All her art can be ordered. Here is Irene's statement from her inner muse.

Art has always been an integral part of my life from the time I was eighteen and living in New York. I cannot explain it, but the pull was very strong, and I found that I needed to switch my major from Spanish, which I liked very much, to Fine Arts. I have not regretted it. Later I was taken with the field of psychology and obtained a Masters degree. After a few years of teaching art and then studying psychology, a sudden life change happened, and a relocation to the state of Texas.
Marriage and motherhood followed, yet art was always my companion even during the years of raising my children. During that time, I created sixty designs resembling silk screens, but made out of cut paper. I had a lot of fun doing this and people enjoyed looking at what they saw. Following that time period, I began to delve into calligraphy and design because I wanted to deliver beauty with a message. The message I wanted to deliver had to do with experiencing life as humans know it. I called this new type of art, The Art of Life, because it reflected how I felt about things that were happening to me, as well as to those around me.
Over the years, I created over three hundred works of art. For the first several years, I gave one-woman shows. This took a lot of energy and after I became single, I had to give up these shows. My calligraphic prints developed out of my own life experiences. I took the beauty that already existed in nature, and preserved it at its freshest moment; I combined these images with words from those esteemed in this world, or poems from my heart. My goal was to have my images hanging in people's homes, and to share these expressions of beauty and emotion with others.
My life has been a journey of happiness and grief, of ability and disability, of love for nature, of family and friends and community, of light and love, and of a celebration of spirit and joy.
My current website, where you can see a large sample of my work on love, weddings, and blessings, is at www.artoflife.us . I also have a Facebook page called Irene Konig: The Art of Life.
Thank you Irene —

Happy holidays to one and all —
Jan
Posted on | October 27, 2015 | Comments Off on The Contest, a novel
Let me introduce my friend Ben Easton, the author of the fabulous novel The Contest. Ben is one of those rare authors who captures the reader with his writing and keeps him moving through his story as if he were watching it on the screen in a theater.
If you like a good read that expands your horizons, your vocabulary, and your understanding of global issues, then this is the book for you. The Contest is a novel set in the immediate near future in which the status quo comes under intense scrutiny and ideas that can transform the world suddenly have their chance. 
The protagonist, Minerva Bennett, is a billionaire philanthropist who questions her legacy; she believes that her world-class foundation has not done the job for which she created it decades earlier. She throws caution to the wind and puts her reputation on the line in a bold departure. She launches the largest competition in history, the objective of which is to produce manifestos that solve the world's most intractable issues. 
For such a positive vision and such a magnanimous gesture, she is surprised at the antagonists that crop up from the outset. Not only her family and her colleagues, but many in the upper echelons of society seek to derail her efforts. A few go to any lengths to put a stop to the global media frenzy that becomes known simply as "The Contest." 
Find out how Minerva and her team square off against dark forces in order to bring about a cultural sea change … from cynical resignation to genuine hope regarding the exciting possibilities that lie ahead.
Go to: http://www.bennetteaston.com/ to order The Contest.
Thank you Ben —
Keep the pen moving,
Jan
Posted on | October 21, 2015 | Comments Off on Scott Hastie Did It Again!
Scott Hastie has done it again! Without further ado, please enjoy this.
Whenever you can conjure
The stillness to notice,
There is
A sense of the ancient
Hanging in the air.
A lingering spiritual fragrance,
Full of knowing,
That dresses
Contemporary journeys
Like ours.
And always set against
Such a broad tapestry,
Long woven too
With telling details
That confirm who we are,
Albeit still as raw
And naive as any infant.
All the more so
When stood, toe to toe,
With the luminosity
Of days gone by.
And embarking,
As best we can,
On the benevolent
Opportunity
Of one thin slice
Of a chosen life,
However glorious,
Or loaded with pathos
This eventually becomes.
No chance of tragedy
Here though!
For we truly are,
As we come to recognise
Ourselves to be,
Mere receptacles.
Gilded chariots
That our spirits ride out,
But for a hallowed moment in time.
The merest splash of presence
In the serried halls of wonder.
Thanks Scott, as always, I love your poems and thank you for sharing them with my audience. Please check out Scott's site: http://www.scotthastie.com/?p=3434
Keep the pen moving, Jan
Posted on | August 28, 2015 | Comments Off on Writing with Authenticity
I was asked to speak to a group of writers about two years ago and to bring the many books I had written. I had a memoir, two novels, three writing books, and more. As I was describing each of my books to the group of writers one of the women bitingly asked me: "Are there any books you didn't write about you?"
I  quickly dropped into a place of shame as if writing about myself meant something was wrong with me and couldn't write them right. I took a breath and looked at her then answered quite emphatically, "NO." How could I do that and why would I want to? Writing is a way of honor my personal experiences. It is a way to stay authentic. My books are about life, my life, how my life experiences can offer you a certain perspective, how hard times still have paths leading out of them, and that with courage and vulnerability you can lead your life into a place of satisfaction. Even my novels draw upon my own experiences or how else would I be able to write and make my message authentic?
This particular woman was in the thick of writing a memoir and quite stuck in her writing. As I saw it she was not stuck because she had an awful use of the English language but because she refused to drop deep into her own narrative and tell her story in all its bold and fascinating truth. She was afraid of her own story. Perhaps she was afraid someone would ask her what she asked me. Everything we write, everything we live through, everything we desire or don't has to do with a connection to our own life. Nothing can be removed from our personal narrative, nothing.
So, is it the case that all my books reveal something directly or indirectly about my life? Absolutely. Can my stories also be about your life? Absolutely? Can I write about something of which I know not? Hell no! Does putting your writing 'out there' increase vulnerability? Yes!
There will always be critics who would rather pull you apart when you are falling to your knees and again when you have made it out of the darkness. I show up for my life. I share my vulnerability. I move away from those who like to kick me when I'm down. I found a fleeting sense of courage and I like it. I like not pretending. I still fall. And I still get up and I'll still share it, like it or not.
Until next time,
Jan
Posted on | July 27, 2015 | Comments Off on Always Stay Loyal
Hi Everyone, Well my poet friend Scott Hastie has done it again. He has written an amazing poem. I do hope you enjoy it as much as I do. To read about Scott please go to: http://www.scotthastie.com/?p=3226
Always stay loyal
To that which feeds your soul,
Knowing, as mortal entities,
We can never go any higher
Than when we nourish
A little of God in ourselves.
Like a thin seam
Of silvered mineral within
There's a hint of divinity here,
Some mystical suffused essence
That stays charged,
As if in the flow
Of an endless crystal stream,
Till our own sparking current fails…
This being so,
As our own life's energies
Leak steadily away,
Every step we take
Is interlaced with goodness,
But that we knew it.
For deep, deep down
In the very wellhead of life,
Far beyond melancholy and despair,
Where real sweetness dwells,
There is an ever abundant
Reservoir of light
To be drawn upon by angels.
Fuel for a gathering readiness
That looks to ensure
We will be more than content,
When the time comes,
To simply surrender all we are.
And, in doing so,
Give sap,
Some shape, some form
To the many blossoms still to come.
Thanks Scott.
Keep the pen moving,
Jan
Posted on | May 11, 2015 | Comments Off on Meet Linda Schupp, PhD.
Hi Everyone,
I want to introduce my friend and colleague Linda Schupp, PhD. For those of you who know me, you know what I've been through with PTSD and for those of you who know my psychotherapy work, you know that I work with PTSD sufferers in my psychotherapy practice. I first met Linda through her first book Assessing and Treating Trauma & PTSD. I was excited to find a book that addressed the reality of PTSD and ways to treat it effectively.
I didn't think the book could get any better and then Linda sent me Assessing and Treating Trauma & PTSD, Second Edition and it knocked my socks off. This 196 page book is easy-to-read and non-clinicians can understand its language. This is a must read for anyone treating clients or experiencing symptoms of trauma and PTSD.
Here is Linda's bio:
Linda J. Schupp, PhD. is a national and internationally recognized trauma expert, author and speaker who has trained tens of thousands of people in her seminars.  For more than 45 years she has been counseling, teaching, and writing for professionals and survivors.  Her private practice in Colorado specializes in trauma, PTSD, depression, traumatic stress and grief.
Thank you Linda for writing such a fabulous book. I know my readers will benefit from the work you put into it. Linda is in the process of designing her website but you can check out both books on Amazon.com
http://www.amazon.com/s/ref=nb_sb_ss_i_1_12?url=search-alias%3Daps&field-keywords=linda+schupp&sprefix=Linda+Schupp%2Caps%2C376
Until next time,
Jan
Posted on | April 27, 2015 | Comments Off on as we toil and spin…
as we toil and spin…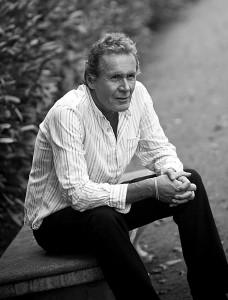 By now you all have met my friend Scott Hastie and his fabulous poems. Here is his new poem "As We Toil and Spin" that I must share with you. I know you will love it as much as I do.
As We Toil and Spin
As we toil and spin,
Pause and gather in the stillness,
Whenever you are able.
Trusting that,
Time after time,
This might bind ever deeper
In your soul
And, one day,
Come gloriously to bear.
Otherwise how vain
A deceit
Is such constant distraction,
That leaks into everything
To spoil our chances.
And, in so doing,
Look how we fashion instead
A raw and unnecessarily restless
Sadness in our hearts.
For it is what it is,
This life,
No more and no less…
And everyday
It shines upon us
With a patience
That is inestimable.
So take heart from this
And simply surrender in moments,
As best you can,
Even if only in modest ripples
That gently caress
The shore of your dreams.
Thank you Scott. You always inspire me and my readers. Keep your pen moving!
To read more of Scott's poems go to his site: www.Scotthastie.com
Until next time,
Jan
Posted on | April 8, 2015 | Comments Off on The Contest by Ben Easton
I'd like to introduce a very special writer. My friend and colleague Bennett Easton. Bennett writes with flare and dimension. His new book, The Contest, is extraordinary. With the summer approaching, this is a great book to take to the lake, beach, or park. Please check it out. http://www.amazon.com/Contest-Bennett-Easton/dp/1507653344/ref=sr_1_1?s=books&ie=UTF8&qid=1428517602&sr=1-1&keywords=bennett+easton+the+contest
Bennett Easton is a former math teacher and software trainer who now works as a freelance writer in Austin, Texas. He pushes the envelope on political and social issues in the hopes of inspiring his readers and serving mankind. And an inspiration he is. You must read how The Contest came to fruition.
Ben's story about how his new book, The Contest, came to be a reality:
I came up with the idea for The Contest while writing in my "morning pages," part of The Artist's Way regimen. I was already in mid-manuscript on another book, but when the novel turned into a memoir, and then back into a novel, I knew I needed clarity. If I were losing focus, my readers would no doubt follow suit!
I asked myself, "What would give people a reason to pay attention to a story about ideals – perhaps a cultural dialogue – for an extended period of time?" One answer came immediately: "Money … lots of money." Okay … so I followed this thought up with another question: "What if a billionaire were to sponsor a global contest that focused attention on solutions to our biggest problems … sort of a showdown between Idealism and Pragmatism?"
For whatever reason, I moved on. This little nugget remained a one-paragraph entry in my journal … for almost four months. I would think about it occasionally, but I continued trying to breathe new life into the novel-memoir-novel-thing.
Eventually demoralized, I reached out to a trusted friend who knows a great deal more about writing than I do. He instructed me to take a legal pad and list every single asset in my author mind … everything from seed idea to outlined projects to largely completed. Within minutes, I wrote down a dozen ideas, and I handed him the list. He went through every item, asking me to expand on any that still inspired me. While the work-in-progress received only a mild 5 on his "enthusiasm" scale, he informed me that the global contest idea registered a 9. I was amazed.
A long discussion ensued, mostly centered around the guilt and fear that I imagined I would feel if I were to suddenly stop work on my manuscript in order to start again from scratch. After all, I had already invested one year on the damn thing! My friend convinced me, however, that I had nothing to lose and everything to gain. "Stay true – follow your passion."
The next day, I sifted through several months of journal entries and found the seed. I planted it, and The Contest is the result.
Thank you Ben. I know my followers are going to love your book as much as I do. But what I am most impressed with is how you turned a simple writing practice exercise into a fabulous book. We all need to take this attitude into our writing and 'make it happen.'
Keep the pen moving,
Until next time,
Jan
Posted on | January 21, 2015 | Comments Off on Dialogue
Have you ever gone to a restaurant or coffee house and overheard a conversation that drove you nuts or touched your soul or made you want to step in with advice? As a writer, what does that tell you? To me it says that if a conversation stirred me up that much that it is powerful enough to write out and maybe drop into a story.
I speak with many writers who have difficult getting dialogue succinct and with impact. But dialogues happen all around us. You don't have to use every one you hear, but some are pearls just waiting to be plucked and valued.
So – go out there with journal in hand and start documenting dialogues for your next story.
Keep the pen moving!
Jan
author of 11 books
Posted on | January 7, 2015 | Comments Off on The Power of Poetry to Inspire Writing
  Scott Hastie is a powerful poet. Each time I read his poems I get inspired to write. I know he will do the same for you. All writers must read to keep themselves on top of their writing mind. And don't we just love how poetry inspires us to pick up our own pen! So, let me share Scott's poem with you. I know you will enjoy it and you too just might spend the day writing as you get filled with wild enthusiasm.
Here I am
Here I am,
As if to confound myself,
Just as I ever was.
Seemingly little more
Than an excited dervish,
Forever chasing shadows,
Knowing that,
Come what may,
Beauty will continue
To throng around me,
Till I am no more.
What was it I never told you?
For isn't it true that,
Without fear,
We are capable of anything…
The smell of fresh rain,
Like gunpowder on the lawn,
Embellishes the day,
As the summer rips on.
And we can but wonder
As, flawless,
Early morning moisture,
Stranded on a leaf,
Glints in the sunshine.
The world watches
And waits for us, it seems…
As if to suggest tis best
To have an unquiet response
To the nature of things.
So drink deep of your sorrows,
Drink deep of your joy
And then love and live restlessly
For as long as the charged ache
In your spirit allows.
Scott Hastie is a successful British born poet and writer, who has been has been commercially published in the UK for over twenty years now. He currently has seven titles in print, including a novel and four collections of poetry. In recent years, the spiritual tone in his maturing poetic voice is starting to draw increasing acclaim and attention from a worldwide audience, especially in the U.S. India & the Middle East. www.scotthastie.com
Official twitter account: @scotthastiepoet
Wikipedia: http://en.wikipedia.org/wiki/Scott_Hastie
Scott says:
I consider myself fortunate to be able to be living and writing full-time at home in the glorious Hertfordshire countryside, only a thirty minute commuter ride from London. My poetry looks to positively explore human potential, with an emphasis on love, spiritual growth and self awareness. It is very important to me that my work remains as open, accessible and as simply expressed as possible. My influences vary from the great traditional English visionary romantics like Keats, Coleridge & Blake through to the distillation of thought and leanness of expression offered by the Japanese haiku tradition and later technical breakthroughs achieved in the 1970's by leading Scottish concrete poets Ian Hamilton Finlay and Edwin Morgan.
Lovely Scott, just lovely. Thank you for sharing your writing soul with my readers.
Keep the pen moving,
Jan
« go back
—
keep looking »